It's really frustrating. I only have a double of courses.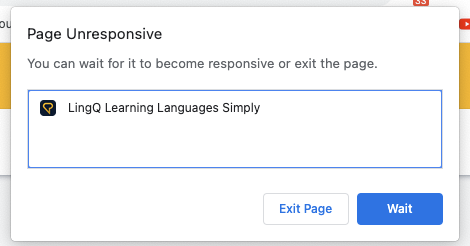 Sorry to hear that. What browser are you using? Do you still have the same problem?
Yes. I am using Google Chrome. It has been for a while. Chrome will show this dialog box if the page doesn't complete JavaScript execution within a certain time (may be 30s).
Can you let me know if you still have the problem now? We updated the site again earlier today and hopefully the problem you are experiencing is now gone.