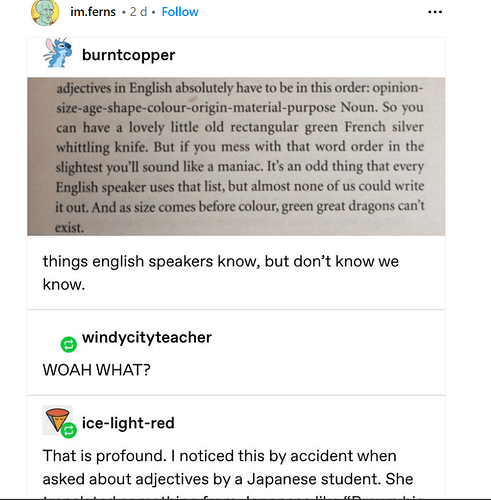 I saw this picture on Instagram about Adjective Word Order in English.
I'm posting it here for two reasons:
It could be useful for people struggling with English.
It's a great reminder that learning grammar rules really isn't necessary. As a native speaker, I had no idea this order existed. And I don't think I was ever taught this.
What's everyone else's thoughts?